Armoniel Challenge - No Pain, No Gain
Everything hurts!
https://www.youtube.com/watch?v=f98WLxbb_UM
WARNING:
THIS VERSION IS FOR REPENTANCE ONLY.
THE AFTERBIRTH+ VERSION IS AVAILABLE ON THE STEAM WORKSHOP. DO NOT USE THIS MOD ALONGSIDE ANY OTHER ARMONIEL MODS.
OTHER ARMONIEL MODS:
-
Full version
-
Just the new items, no unlocking required!
-
Just Armoniel (+ Tainted Armoniel) and the new challenge
CHALLENGE:
Do you need more pain in your life? If so, there's a new challenge for you:
No Pain, No Gain
! In this challenge, you play as Maggy with 8 red hearts. Grabbing pickups, besides hearts and batteries, hurts you now! Worse yet, pedestal items all cost a heart container. Ouch! At least the Shops are still normal.
This challenge is only accessible if you have unlocked the Womb.
THANKS TO:
- Lytebringr, for their fantastic
tutorial series
- The Modding of Isaac community, the Sewing Machine Fan Club, and Wofsauge's Modding Central for help and advice
- Hopefully you, for letting me know about any concerns in the comments!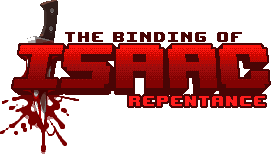 x
1