Character challenge pack
Adds unique challenge for all non-tainted characters
Adds 17 unique challenges for every character (except of tainted ones). Tainted version is now in work.
List of challenges:
Isaac's lunch
Maggy's faith
Cain's not able
Judas' shadow army
???'s king
Eve's true nature
Samson's Hard blood
Azazel's pact
Lazarus' revival
Eden's entropy
Lost team
Lilith's sacrifice
Keeper's cheap trick
Appolyon's ultimatum
Forgotten's Brittle Bones
Bethany's heart
Twin's red journey

All of them are unique!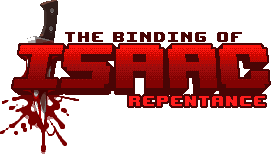 x
0